What is so special about Waterloo ? The armed conflict that took place on Sunday, 18 June 1815, near a small village called Waterloo in present day Belgium, shaped the European political scene for most of the 19th century.

The complete historical Digest can be downloaded as a FREE e-book on Smashwords.
Available on iPad / iBooks, Kindle, Nook, Sony, & most e-reading apps including Stanza & Aldiko.
Just click the following link >> download free e-book dMAC Digest Vol 4 No 6 ~ Waterloo
Illustrations contained in this e-book are posted on this web site for your consideration.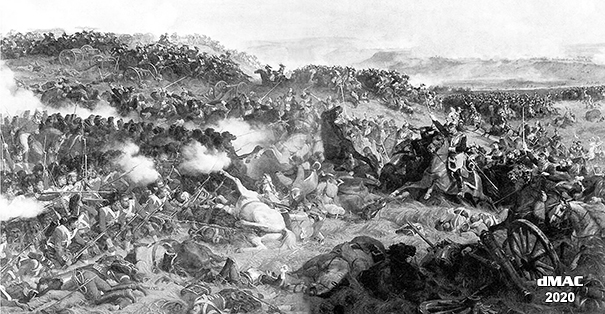 Battle of Waterloo
The French Cuirassiers charging the Scottish Highlanders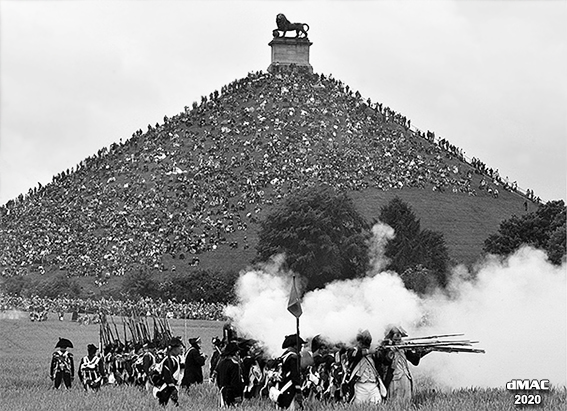 Waterloo - Lion's Mound Memorial ~ completed in 1825
Modern re-enactment of the battle
The site of the battlefield is dominated by a large monument, the
Lion's Mound
. In 1820 the Netherlands
King William I
ordered the construction of this monument on the spot where it was believed his son,
Prince of Orange
, had been wounded.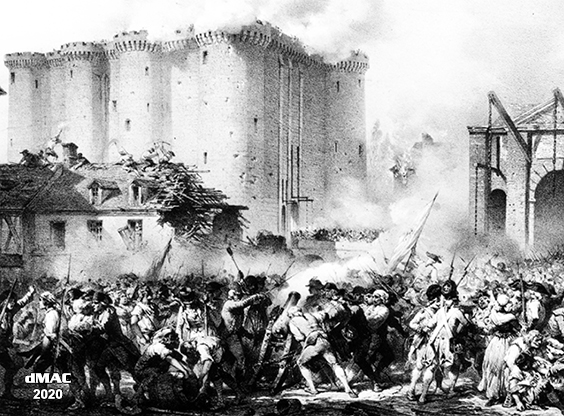 Storming the Bastille - 1789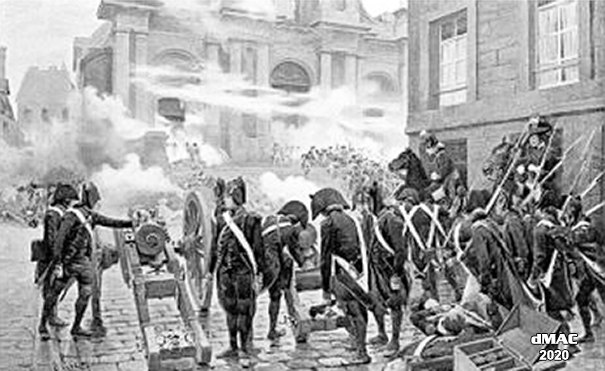 Napoleon's 'whiff of grapeshot' 1795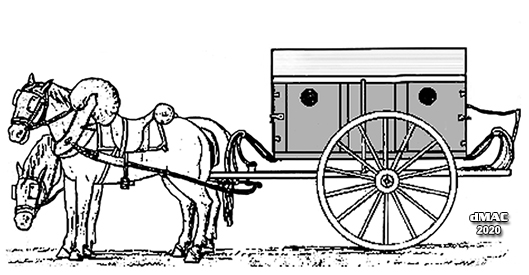 Larrey's Flying Ambulance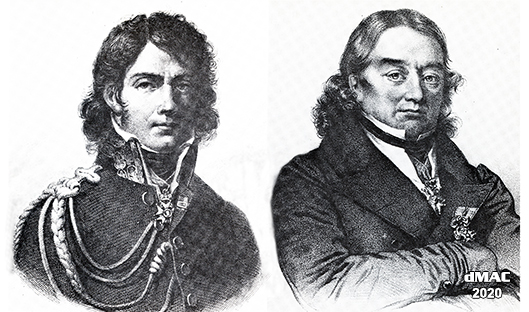 Dominique Jean Larrey in 1804 Larrey in later middle age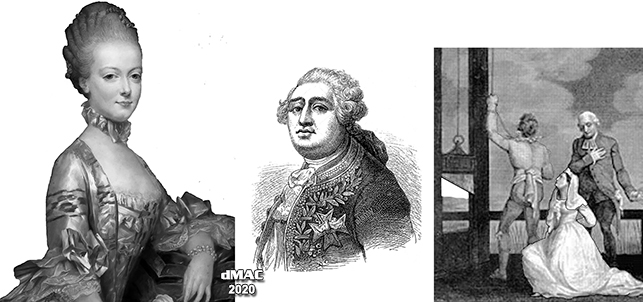 Marie Antoinette ~ Queen of France King Louis XVI Marie Antoinette ~ execution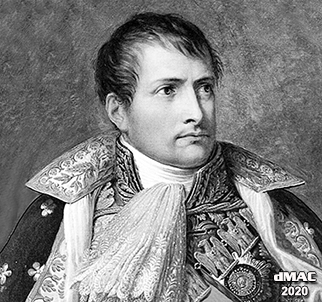 General Napoleon Bonapart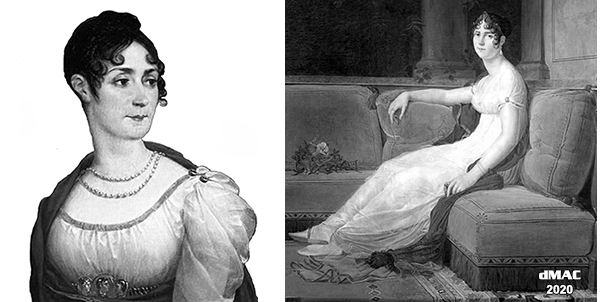 Josephine - Napoleon's first wife Josephine at Chateau de Malmaison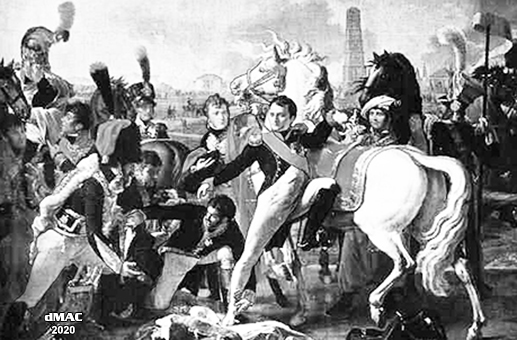 Larrey treating Napoleon, after he had been kicked by his horse in Egypt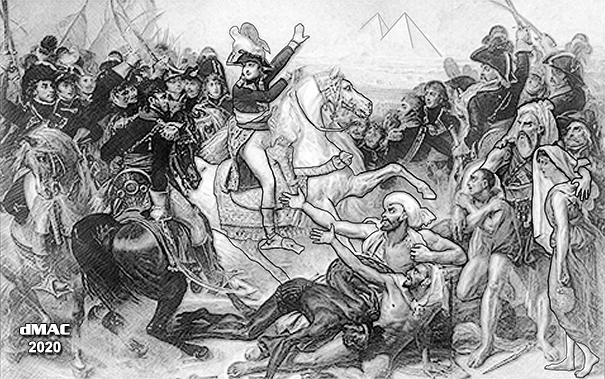 Napoleon at the Battle of the Pyramids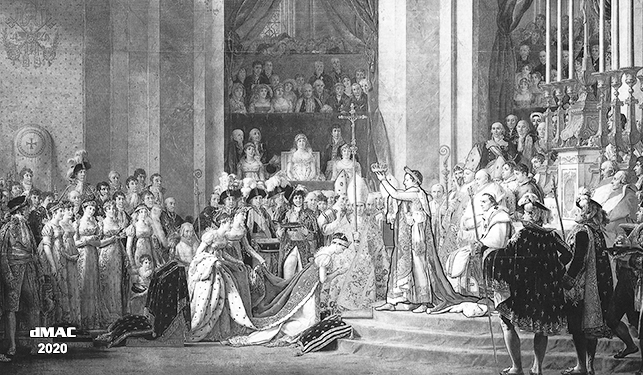 Napoleon crowning himself Emperor of France 1804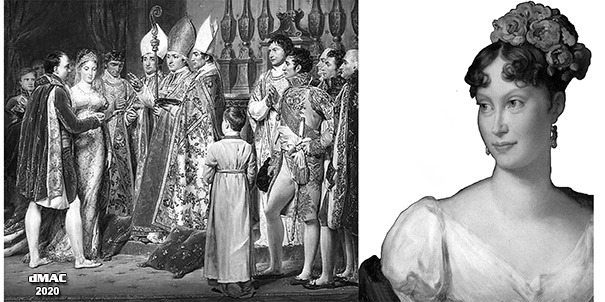 Napoleon & Marie Louise wedding at the Louve 2 April 1810 Marie Louise Bonapart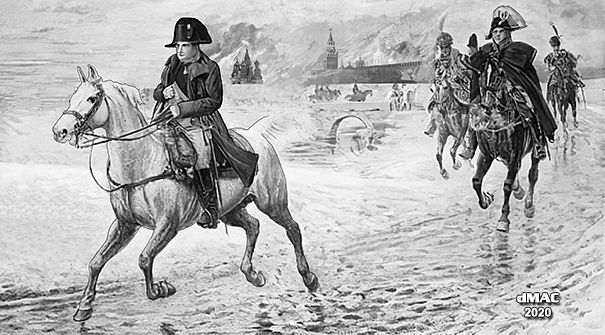 Napoleon led his army out of burning Moscow - 1812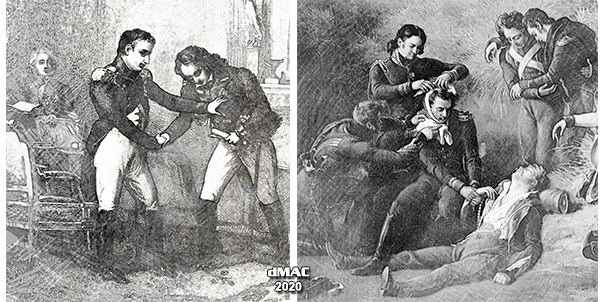 Napoleon and Larrey Larrey attending wounded during retreat from Moscow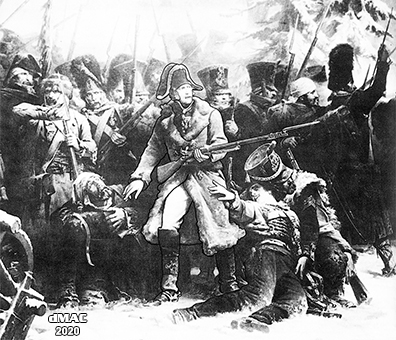 Marshal Ney with rearguard retreat from Moscow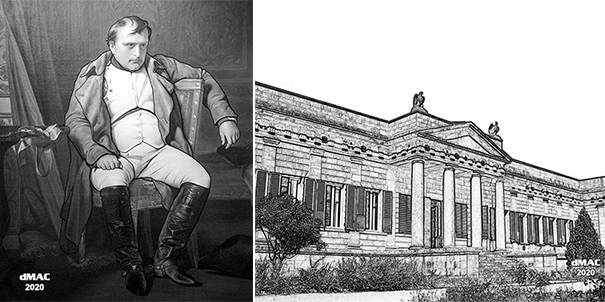 Napoleon at Fountainbleau Napoleon's Villa on Elba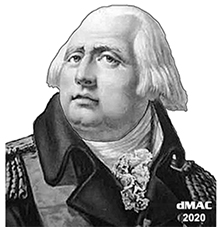 King Louis XVIII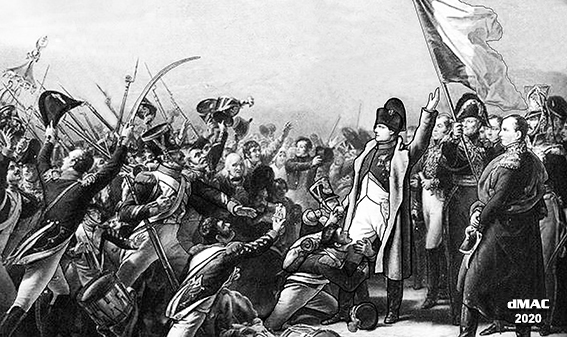 Napoleon confronting the Regiment at Laffrey
"Soldiers of the 5th, will you fire on your Emperor?"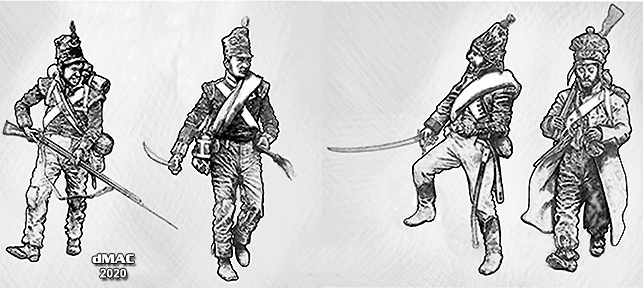 British private British officer French officer French fusilier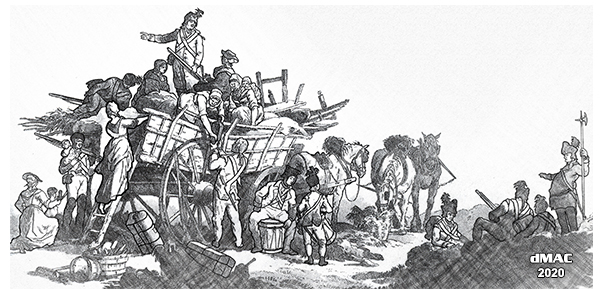 Supply wagons with wives and baggage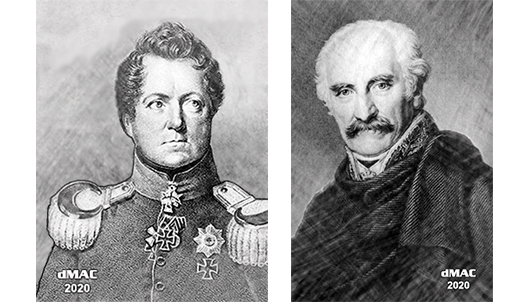 Lieutenant-General Count von Gneisenau Field Marshal Gebhard von Blucher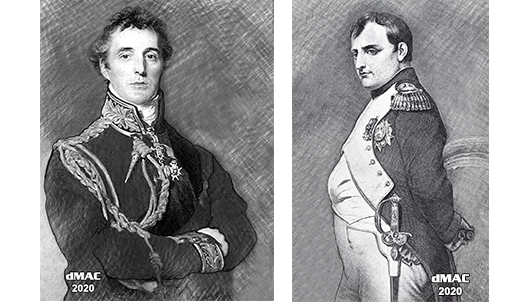 Field Marshal Sir Arthur Wellesly, Duke of Wellington ~ Emperor Napoleon I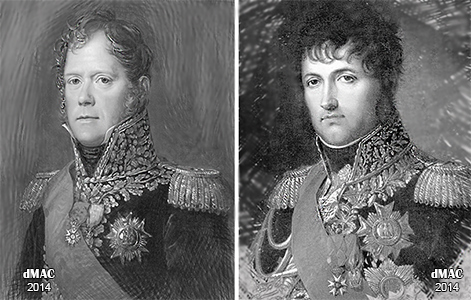 Marshal Michel Ney
'Bravest of the Brave'
Marshal Nicolas Soult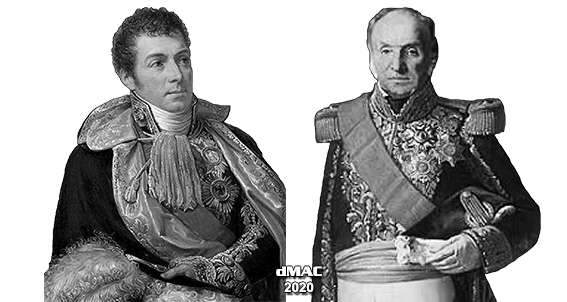 Marshal Louis Alexandre
Berthier
Jean Baptiste Drouet, Comte
d'Erlon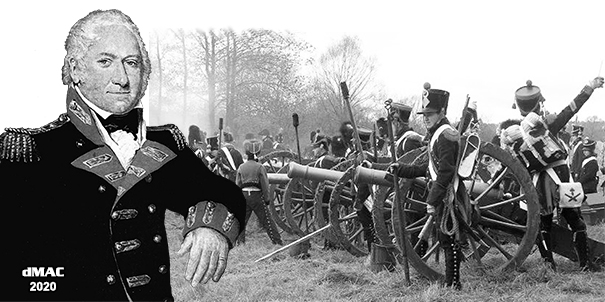 Lieutenant-General Henry Schrapnel ~ French Battery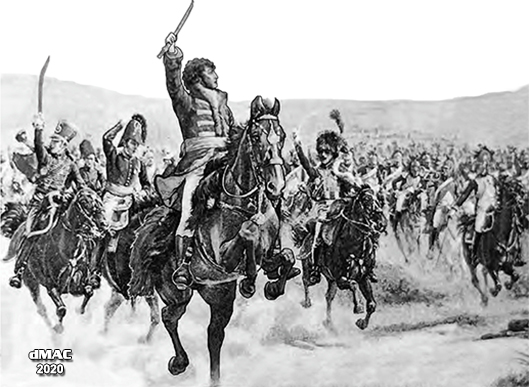 Marshal Joachim
Murat
leading a charge during the Battle of Jena 1806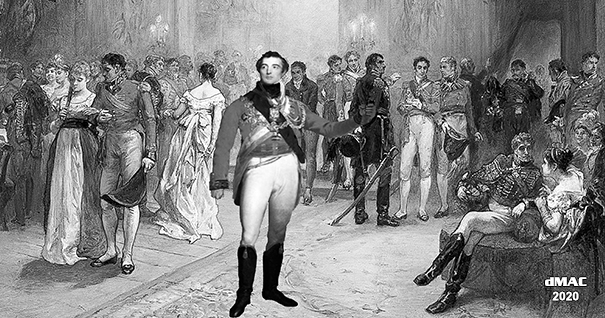 The Duke of Wellington enters the Duchess of Richmond's Ball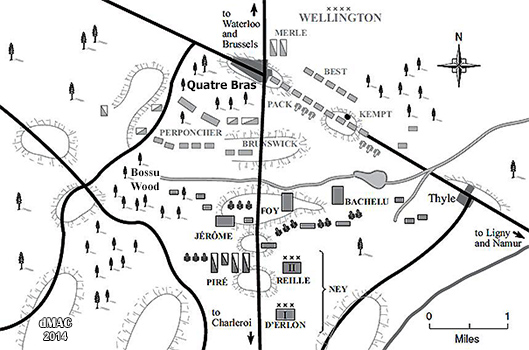 Battle of Quatre Bras, 16 June 1815 - situation at 3:00 p.m.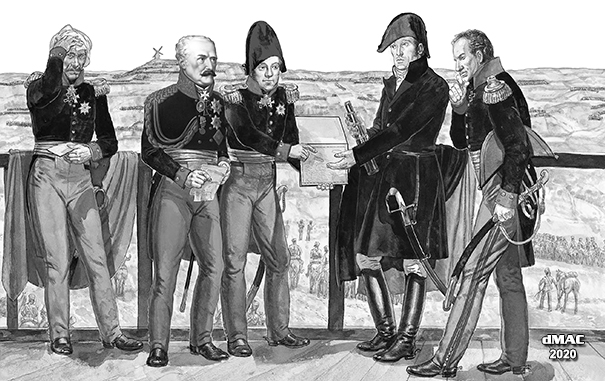 Blucher and Wellington meeting on top of the Bussy windmill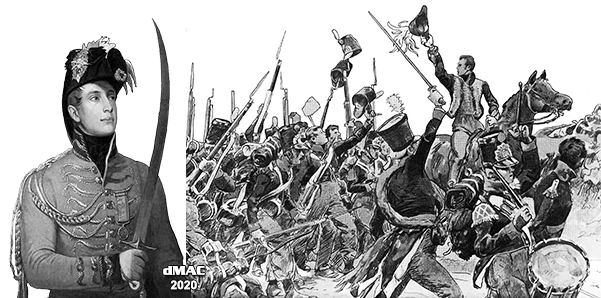 Prince Willem of Orange
("Slender Billy")
~ Prince of Orange at Quatre Bras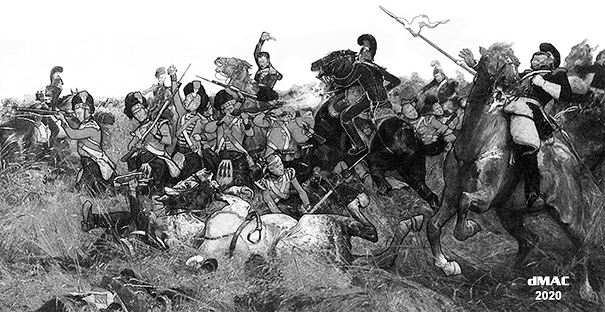 The 42nd Highlanders (Black Watch) at Quatre Bras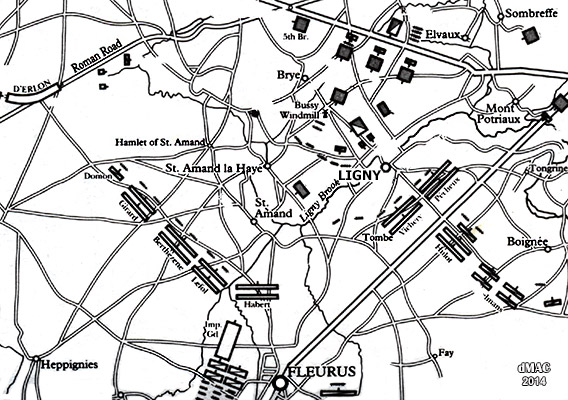 The Battle of Ligny, 16 June 1815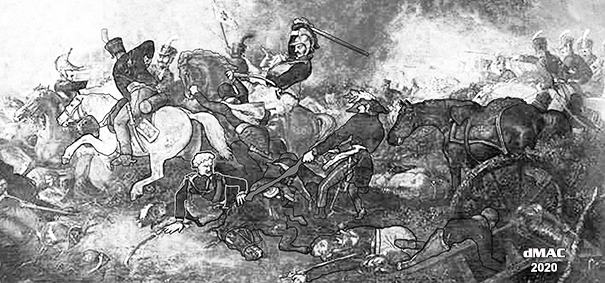 Blucher lay under his horse while his adjutant tried to rescue him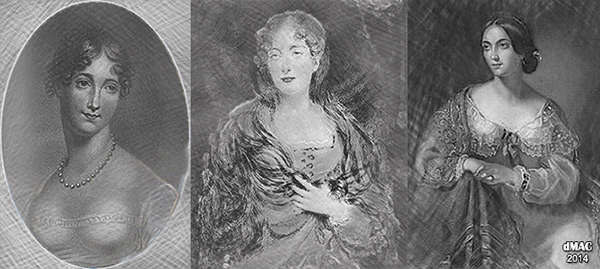 Ladies in the Duke of Wellington's life
[left]
Lady Frances Wedderburn-Webster, the Duke wrote her a number of letters during the Waterloo campaign.
[centre]
Lady Shelley, a close friend of Wellington for 40 years.
[right]
Wellington's wife, Duchess of Wellington, nee Kitty Pakenham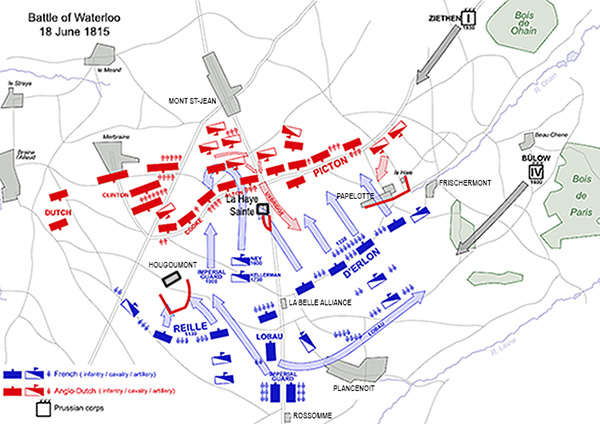 Battle of Waterloo ~ 18 June 1815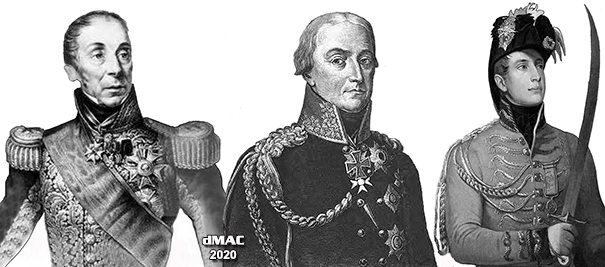 Marshal Emmanuel de Grouchy, Fredrich Wilhelm von Bulow, Prince Willem of Orange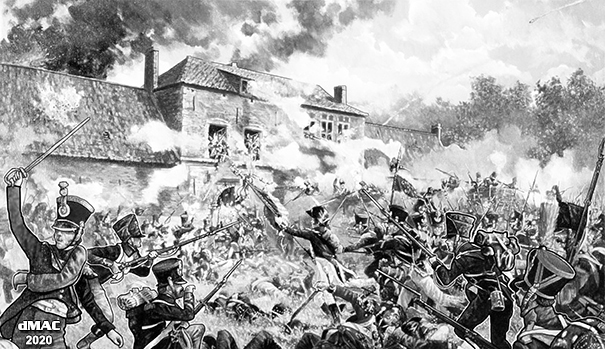 French Assault on Hougoumont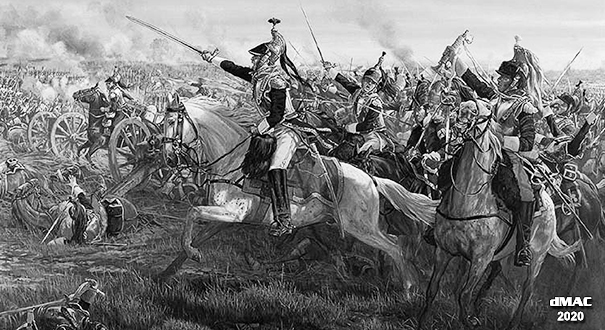 French
Cuirassiers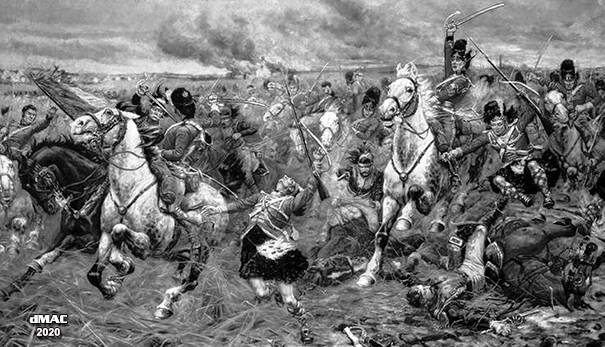 92nd Highlanders charging with the Royal Scots Greys cavalry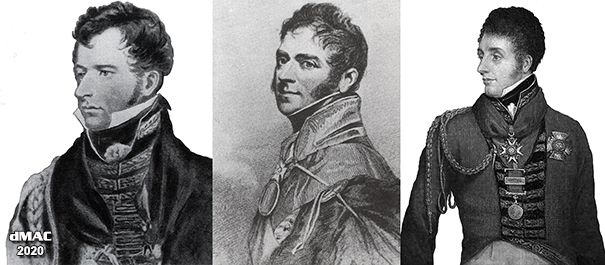 * Colonel Sir William de Lancey, * Henry Paget, 2nd Earl of Uxbridge, * Major-General Sir William Ponsonby

British infantry square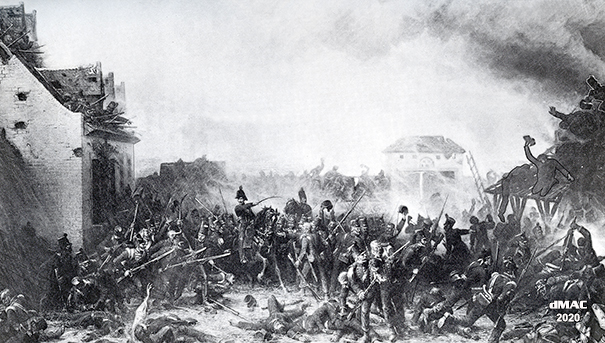 The French take La Haye Sainte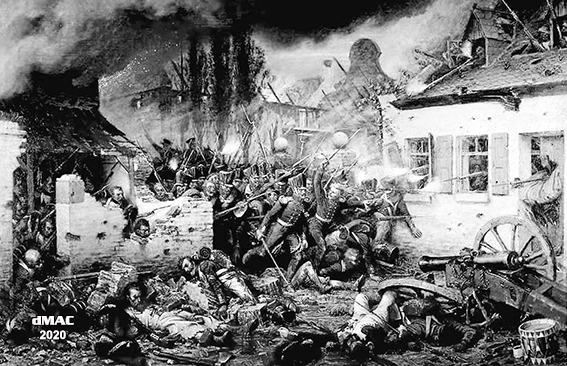 The Prussians retaking Plancenoit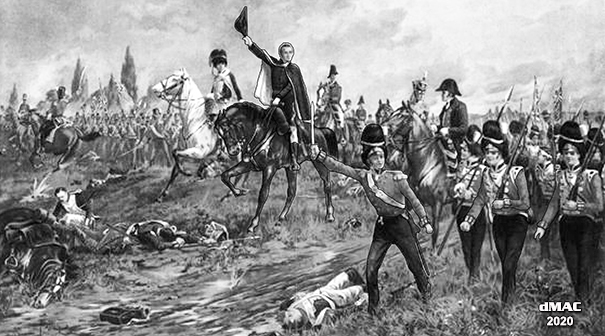 Wellington -
"The line will advance"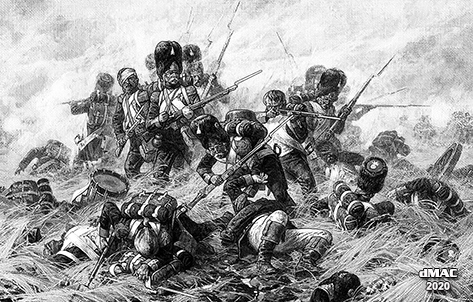 The Old Guards' last stand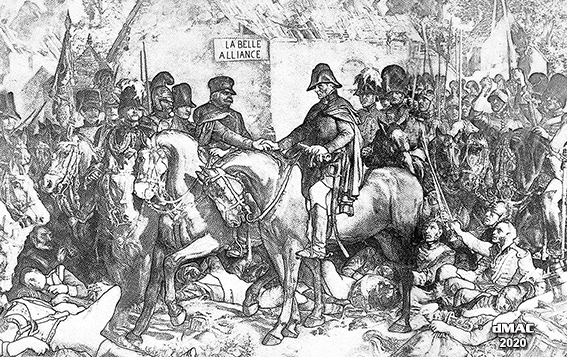 Blucher meets up with Wellington at La Belle Alliance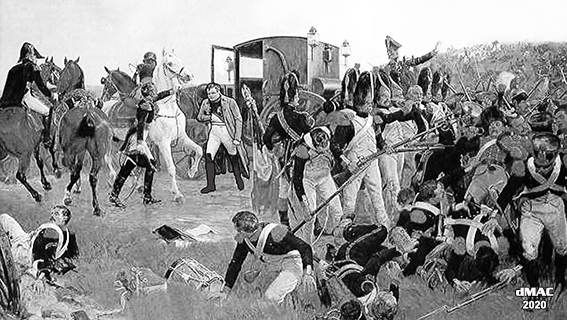 Napoleon took to his horse, when his coach was blocked at Grenappe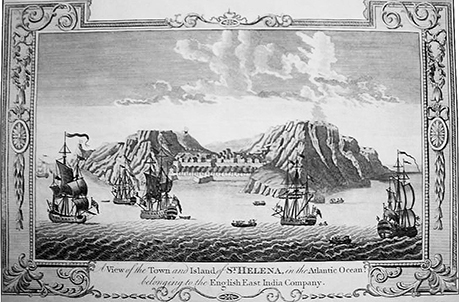 A View of the Town and Island of St Helena
Copper engraving by Mr Thornton dated 1790
That's Life -
in London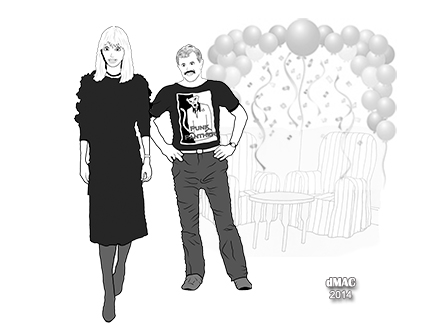 Likely lad:
'One of my ancestors was killed at Waterloo.'
Lovely lady:
'Really? How fascinating, which platform? '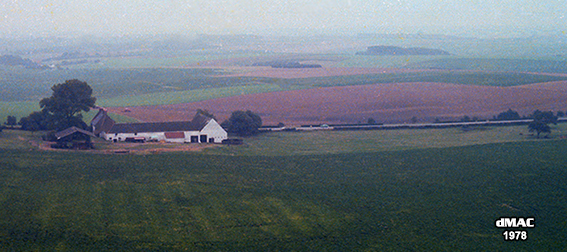 Waterloo, August 1978 - La Haye Sainte ~
photo by Editor
The complete historical Digest can be downloaded as a FREE e-book on Smashwords.
Available on iPad / iBooks, Kindle, Nook, Sony, & most e-reading apps including Stanza & Aldiko.
Just click the following link >> download free e-book dMAC Digest Vol 4 No 6 ~ Waterloo