What is stress?
Of the many definitions of stress, one we find useful is:
"Stress occurs when pressure exceeds your perceived ability to cope".
Costs of stress are immense
Stress has overtaken the common cold as a major reason for absence from work. The Confederation of British Industry has estimated absenteeism costs British Industry more than £10 billion a year.
Studies on the effects of stress on the individual
have found it may be responsible for a variety of ailments including: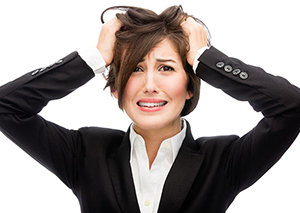 •
Heart attacks / strokes
•
Hypertension / high blood pressure
•
Ulcers
•
Diabetes
•
Cancer
•
Rheumatoid arthritis
•
Psychological disorders - anxiety, depression and breakdowns
Why tackle work-related stress?
To reduce sickness absence. Work-related stress accounts for over 1/3 of all new incidences of ill health. Each case of stress-related ill health leads to an average of 30.9 working days lost.
Suggestions for your Company Stress Policy
•
Ensure staff are fully trained for their duties.
•
Monitor workloads to ensure people are not overloaded.
•
Monitor working hours and overtime. Monitor holidays to ensure staff are taking their full entitlement.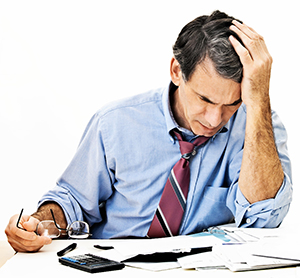 •
Attend training as requested in good management practice and health and safety.
•
Ensure that bullying and harassment is not tolerated.
•
Be vigilant and offer additional support to a staff member who is experiencing stress outside work e.g. bereavement or separation.
•
Refer to workplace counsellors or specialist agencies as required.
•
Give guidance to managers on the stress policy.
Individual Stress Management Action Plan
1. Psychological
a) Thinking skills
– Keep events in perspective - molehills not mountains. This will reduce pressure on me, my family and my staff.
2. Imagery skills
a) If life gets on top of you
, use time projection imagery to remind yourself that in a few months, the situation won't seem so bad
(unless youre Woody Allen - in which case it will be worse).
3. Behavioural
a) Social support
– Cultivate more colleagues at work. Have more non-work-related chats with people. Start going to the cinema again with your partner. Visit friends at least once a month.
b) Assertiveness
– Practice saying 'No'. Evaluate the consequences of taking on additional work. Make a big effort to reduce your whinging to colleagues and partner. Stop blaming others.
c) Time management
– Buy a Diary - and use it. List all the things you have to do and the dates due. Remind myself that my boss only wants a good job done, not 120%.
4. Physical health
a) Lose weight
– the Duchess of Windsor,
(Wallace Simpson, whose marriage to King Edward VIII caused him to abdicate his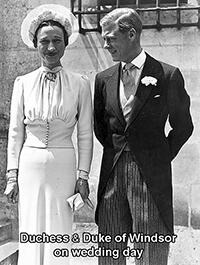 throne in 1936)
once said
"A girl can never be too rich or too thin".
That's about the only statement she ever made that wasn't entirely self serving.
b) For analysis on diets
check out
www.dmacDigest.com/diet2.html
c) Stop smoking
(good luck)
d) Exercise
– At least once a day use the stairs and not the lift. Take up badminton again and play at weekends. Join a gym or enrol in an aerobics class.
e) Relaxation
–
Take up Yoga to relax
, meditate, find balance and conquer your fears.
Start now
   Reading an article on stress management is the easy part. The best way to master stress is to start now.
You can do it!